H Acupuncture & Herbs
Services
Acupuncture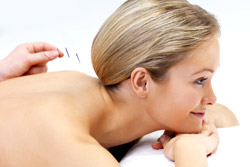 Acupuncture is one of the oldest, most commonly used forms of medicine in the world. Originating in China more than 2,500 years ago, acupuncture is currently one of the most thoroughly researched, practiced, and respected forms of complementary medicine available anywhere.
According to Traditional Chinese Medicine, your overall health is determined by the quality of the Qi (energy) flow through the natural pathways of your body (meridians). Acupuncture uses a variety of techniques, including placing very thin sterile needles into specific points on the body, to stimulate and improve your Qi flow. The many benefits of acupuncture include:
Pain reduction
Stress and tension relief
Increased energy levels
Stronger digestion
Relief from bad habits and addictions
Greater sense of overall health and well-being
Electroacupuncture
Electroacupuncture is a highly effective holistic treatment for pain, nausea, and chronic ailments. In practice, it is actually very similar to traditional acupuncture. Using the exact same system of Chinese Medicine, I insert very thin and sterile needles into specific points along the meridians of your body. I then attach the needles to a device that delivers gentle electrical pulses between two points. This helps restore the healthy flow of Qi (energy) through your body, removing any blockages and clearing out stagnant areas, thus creating a stronger and clearer experience of health and well-being.
Auricular Treatment (Ear Acupuncture)
Auricular acupuncture is a diagnostic and treatment system based on normalizing the body's dysfunction through stimulation of definite points on the ear. Rudimentary forms of acupuncture which probably arose during the Stone Age have survived in many parts of the world right down to present day. It was used in the ancient Egypt, Rome, Greece and all the Mediterranean area. It is a microacupuncture technique similar to reflexology, and was first described in France in 1950 by Paul Nogier who is considered the Father of modern ear acupuncture. It was speculated that the technique works because groups of pluripotent cells contain information from the whole organism and create regional organization centers representing different parts of the body. Nevertheless stimulation of a reflex point in the ear seems relieve symptoms of distant pathologies. Modern research is confirming the efficacy of ear acupuncture for analgesia and anxiety related disease.
Cupping
Cupping has been a part of Chinese Medicine for over 2,500 years. It relieves aches and pains, improves circulation, and also helps with respiratory and digestive issues. I simply place a specialized "cup" onto specific points on your body, and then use suction to draw your skin up into the cups. It doesn't hurt — it simply draws fresh blood to that area of your body, which facilitates the cleansing and strengthening of your Qi (energy). The end result is a greater overall sense of health and well-being.
Fire Cupping
Gua Sha Cupping
It is combination of Gua Sha and Fire Cupping theraphy.
Herbal medicine
Herbs are often used in conjunction with acupuncture for added therapeutic effect. While many cultures have herbal medicine traditions, the sophistication of herbal medicine is unsurpassed. Herbal medicine has a long history reaching back several thousand years, and the resulting system is now used to treat everything from the common cold to certain types of cancer.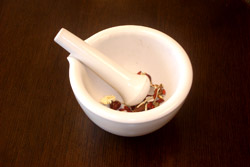 There are thousands of herbs in the Chinese materia medica, of which about 300 are commonly used. You will generally receive a mixture of several different herbs in a formula that has been tailored to your condition. Chinese herbs are extremely effective and normally have only mild side effects, however it is very important to tell me about all the medications and supplements you are currently taking so that we can avoid any unwanted interactions with your formula.